---
Certificate Orientation & Workshop
Orientation
Wednesday, September 12, 2017
4:00-6:00pm
Sanford Hall 309
Will there be food? Yes! Great community? You bet!
The first hour is primarily for new folks who would like to learn more about the certificate. Everyone is welcome for the second hour to meet and greet.
Workshop
Wednesday, September 12, 2017
4:00-6:00pm
Sanford Hall 314
We will have a Capstone Workshop for all of those approaching their capstone projects. It will be at same time as our Fall Certificate in Sustainability Orientation so that you can meet the new folks after. The workshop is ideally for folks who will be doing their capstone in the spring, but all are welcome.
Please join us for food, great community, and more information about how to dive into your capstone project.
---
Sustaining futures: Office of Sustainability recognizes students, faculty
"It's taken each one of us to reduce UGA's energy and water use intensity by 21 percent and 25 percent respectively since 2007," said Kevin Kirsche, Office of Sustainability director. In two years, the certificate of sustainability program has jumped from one graduate to 21 graduates. Read More (by Sofi Gratas and Kesel) Wellsley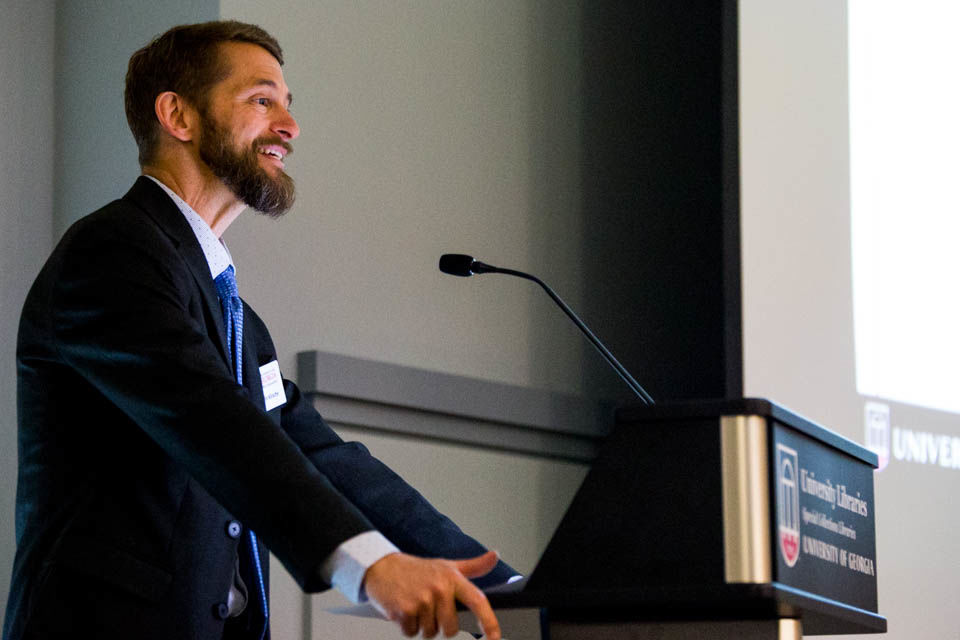 ---
Certificate Impact
From initiatives that save our university millions of dollars in food waste every year to helping support sustainable solutions to invasive plant growth, our students are making a difference in the Athens-Clarke County community. Want to find out more? Take a look at some final portfolios produced by Certificate graduates, featuring their experiences with sustainability at UGA!
Social Ecology Studio Project Pilot Grants
The Social Ecology Studio is a multi-researcher, collaborative art workspace dedicated to advancing sustainability and resilience through the arts. Capitalizing on art's ability to engage, inform and activate a diverse range of constituents, the studio acts as a bridge, humanizing and connecting community members and policy makers with issues entrenched in social ecology. The Studio facilitates collaborations with scientific and social research topics from across campus and the community, serving as a hub for graduate and undergraduate students to identify research opportunities while providing space and resources to work collaboratively.
Read more